TIME TO HAVE A COFFEE BREAK! LET'S TALK OVER COFFEE!!
Today, I will introduce the shop where I have visited on 28th Jun 2016 first time.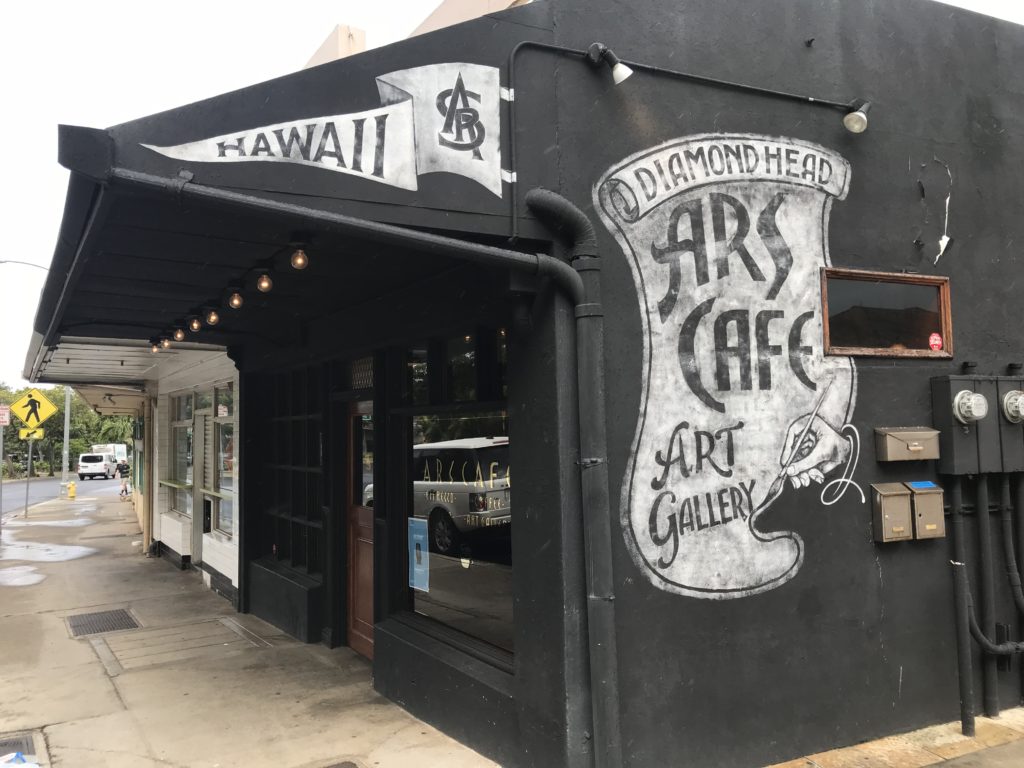 ARS CAFE is located around Waikiki area so you can get there by walk from Waikiki beach.
This shop is one of my favorite coffee shop or cafe in Hawaii. I always go there when I visit in Hawaii.
This shop is using Slayer espresso machine and some other nice items for pour over coffee. They are not serving only coffee but also serving some toast or sandwich which is nice.
AND they doing the art gallery inside the cafe so you can have a look and enjoy the art with nice coffee in there.
They are open from 6:40 am in the morning so you can grab some coffee and go to the beach for nice morning walk or chill in there. Grab some coffee and take a meditation time in the beach, it was fantastic time in there for me.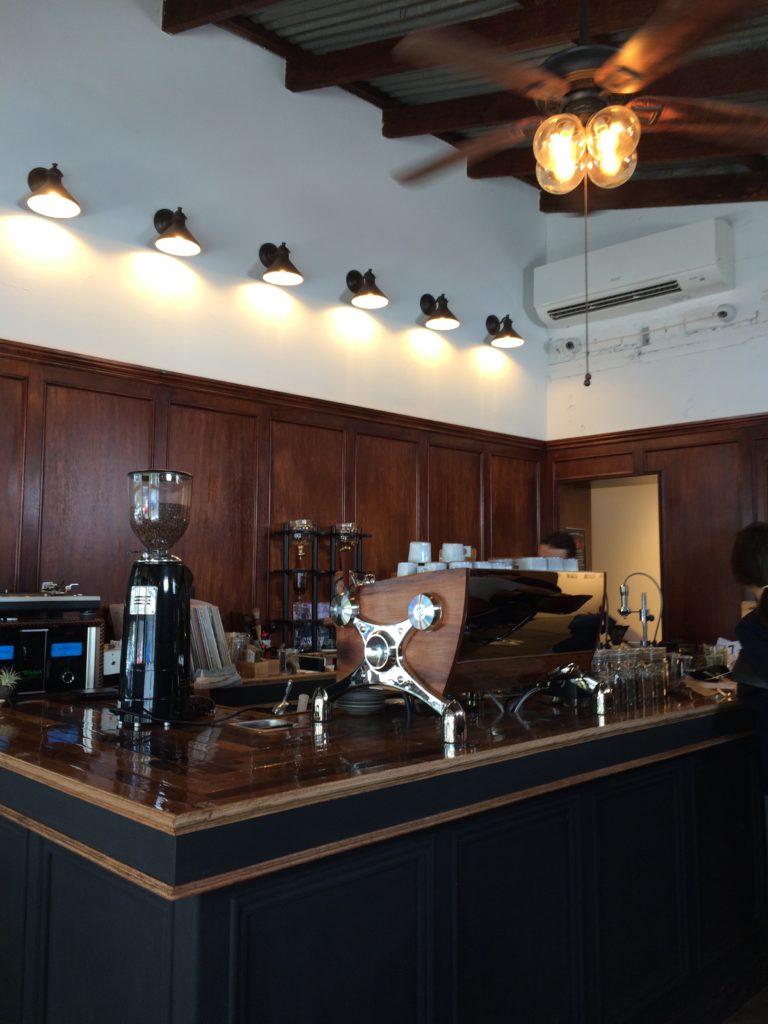 About the roasting machine, they did not roasting by themselves when I was there but they said they will start so provably they are starting the roasting coffee around there now. So if you know some information about it, I would like to know it.
I hope you can enjoy the art with good coffee.
LET'S TALK OVER COFFEE IN THERE WITH ME. see ya
今日は2016年6月28日に初めて伺ったお店の紹介をします。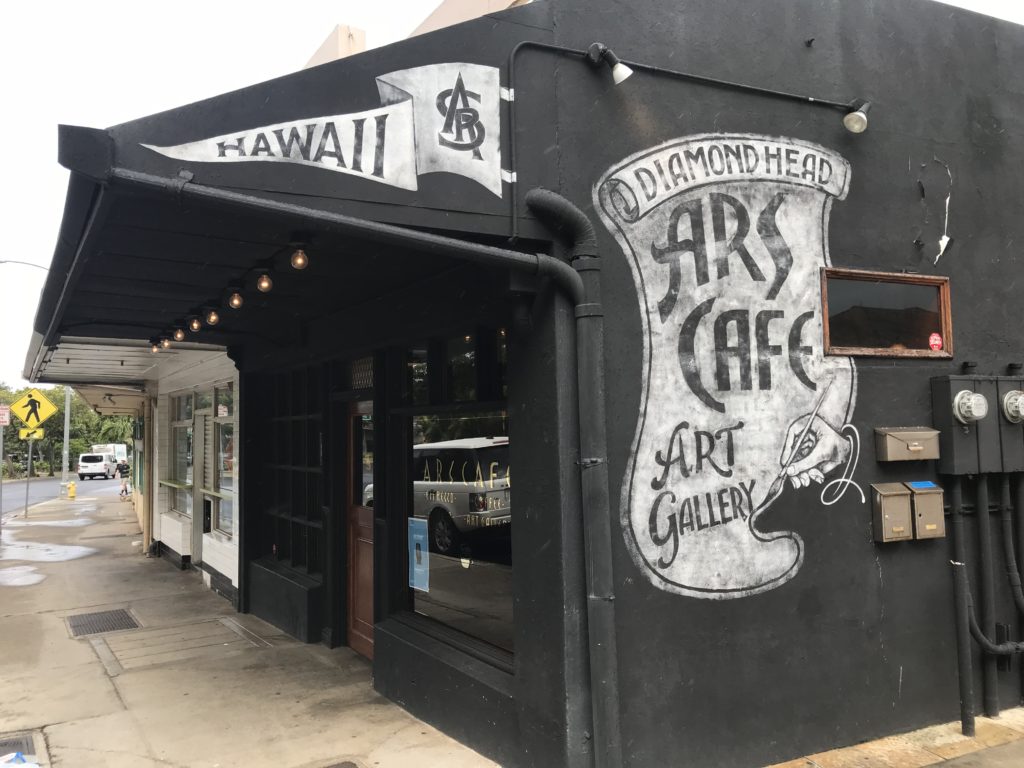 ARS CAFEはワイキキエリアにあるお店で、ワイキキビーチからも歩いていける距離に有ります。
このお店はハワイの中でもとても好きなお店で、ホノルルに行った際は必ず毎回行っています。
このお店はエスプレッソマシンにスレイヤーを使用しており、それ以外にもドリップ用のマシン(お湯の量と温度を自動で調節する)もあります。海外ではドリップはあまりないのですが、ハワイは比較的どこでも飲めるように思います。日本人観光客が多いのも影響しているのかもしれません。
お店ではコーヒーだけでなく、おしゃれなトーストやサンドイッチもあるので、色々と楽します事ができます。
また、大きな特徴としてお店の壁にも書かれている通りアートギャラリーが中にあるので、時期によって様々なアートと一緒にコーヒーなどを楽しむ事ができます。
お店自体は朝の6:30からオープンしているため、ワイキキビーチに行く前にお店に行き、コーヒーをテイクアウトしてビーチで楽しむ事ができます。私自身、朝にコーヒーを持ってワイキキビーチの端で瞑想したりして、とても気持ちの良い時間となっていた思い出が有ります。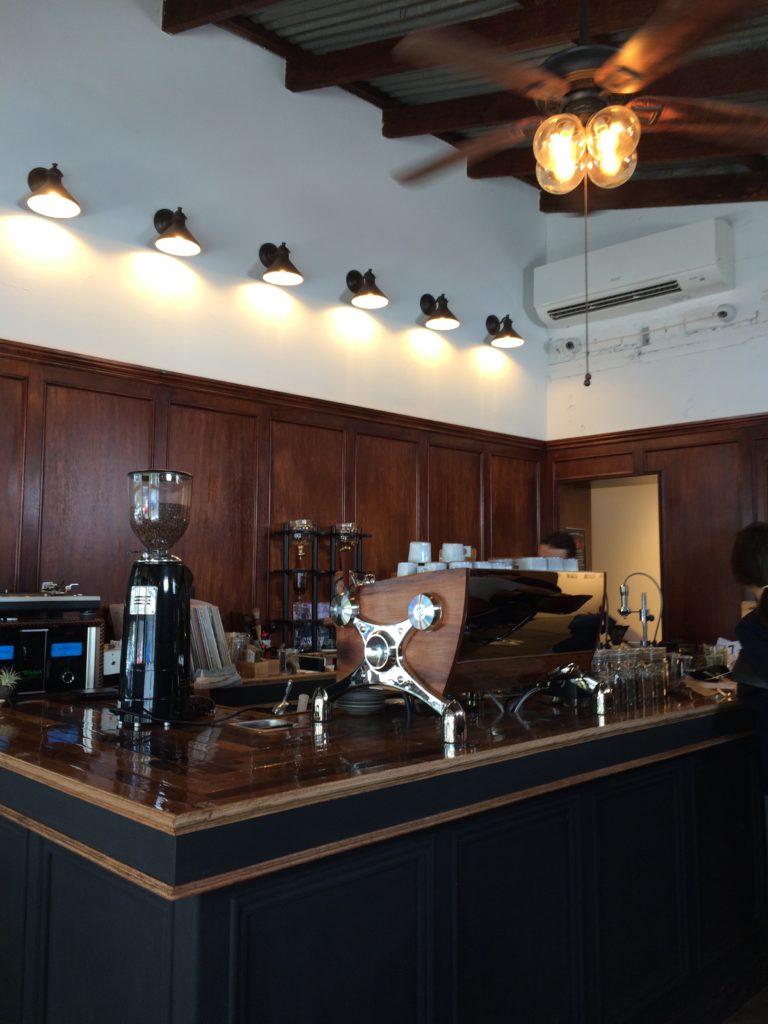 焙煎機に関してですが、最初お伺いした際には自分のお店では焙煎していないとのことでしたが、もうすぐハワイ内で焙煎を始めると言っていたので、今では自家焙煎されていると思います。もしどなたかご存知でしたら、教えてもらえると嬉しいです。
I hope you can enjoy the art with good coffee.
LET'S TALK OVER COFFEE IN THERE WITH ME. see ya