TIME TO HAVE A COFFEE BREAK! LET'S TALK OVER COFFEE!!
Today, I will introduce the coffee shop where I have visited on 5th Dec 2015 first time.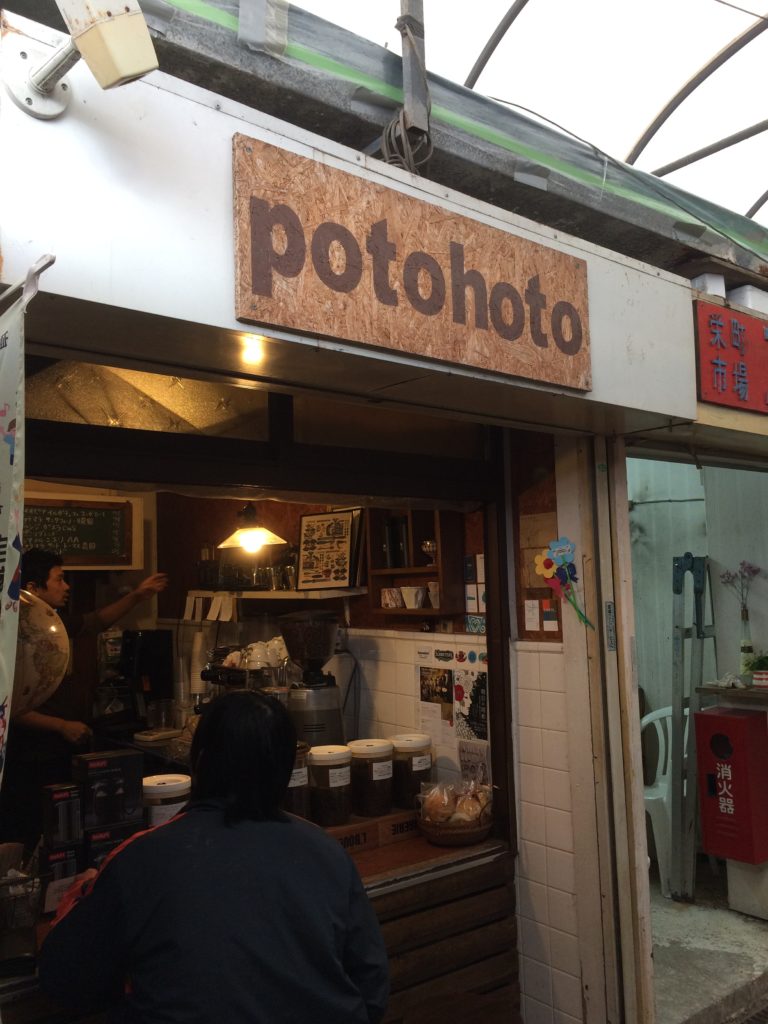 Potohoto is located in Naha city, Okinawa. The shop is inside the Sakaemachi arcade. Sakaemachi arcade is really local arcade, if you like to go the local area, you better to go this area. Sakaemachi is close from Anri station.
This shop is coffee stand, so you only can take away the coffee or beans. They are preparing several type of beans and you can choose the taste which you like. Also you can choose espresso, pour over coffee or other extract process.
About roasting machine, I have not seen it but they are using Fujiroyal 3kg. It is not in the shop and they have another place for only roasting.
If you interested in this shop, please go there and have a good coffee in this shop. Hope you like it.
LET'S TALK OVER COFFEE IN THERE WITH ME. see ya
今日は2015年12月5日に初めて伺ったコーヒー屋さんの紹介をします。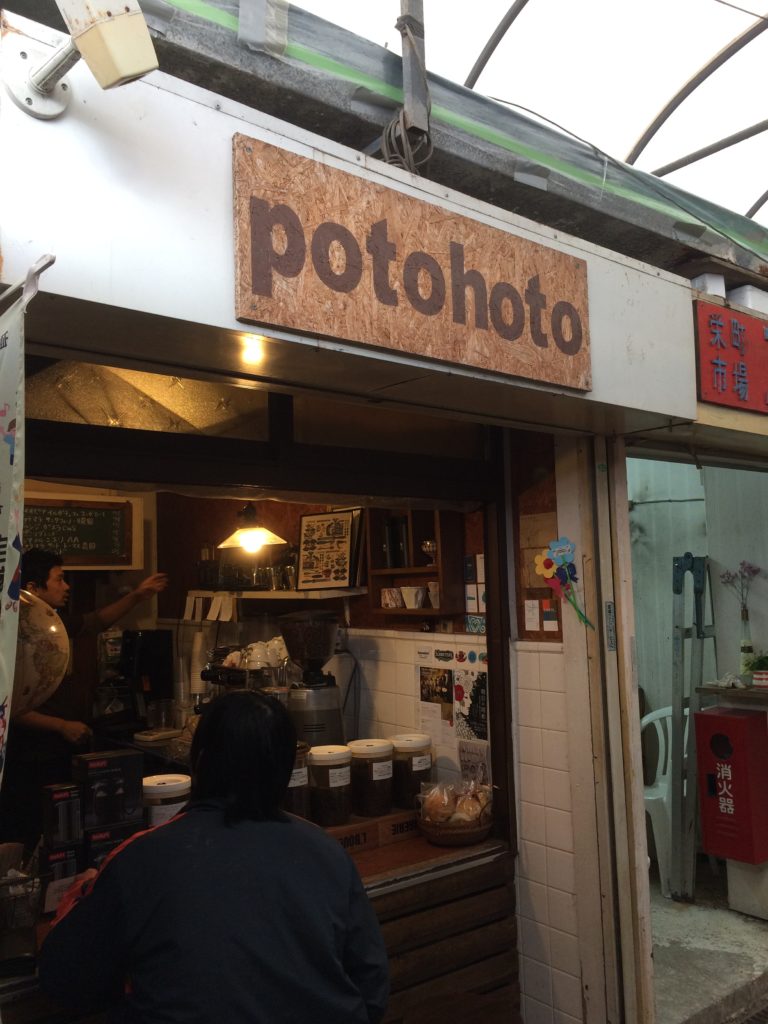 ポトホトさんは沖縄の那覇市、栄町商店街の中にあるお店です。栄町商店街はとてもローカル感がある商店街ですので、ローカルエリアが好きな方は一度訪れてみてはいかがでしょうか? 場所も安里駅からとても近い場所にあります。
このお店はコーヒースタンドとなっており、ドリンクをテイクアウトできるようになっております。コーヒー豆も常時6種類ほどが用意されており、エスプレッソやドリップ、それ以外の抽出方法を選んで飲むことが出来ます。
焙煎機に関してですが、実際私が見たことはないのですが、情報では富士ローヤルの3kgを使用しており、焙煎専用のスペースを別の場所で設けているようです。ご興味ある方はお店の方にお伺いしてみるのもよいのではないでしょうか?
もしこのお店が気になった方は伺ってみてコーヒーを試してみてください。
LET'S TALK OVER COFFEE IN THERE WITH ME. see ya