TIME TO HAVE A COFFEE BREAK! LET'S TALK OVER COFFEE!!
Today, I will explain about first experienced "REAL" coffee in my life.
I came back to Fukui just after quit my job in 2013.
After that, my friend introduced me the coffee shop where only offering coffee.
Before I went that coffee shop, coffee was just a black/bitter liquid for me, even if my family were making drip coffee (pour-over) every Sunday afternoon.
That coffee shop called SUNNY COFFEE.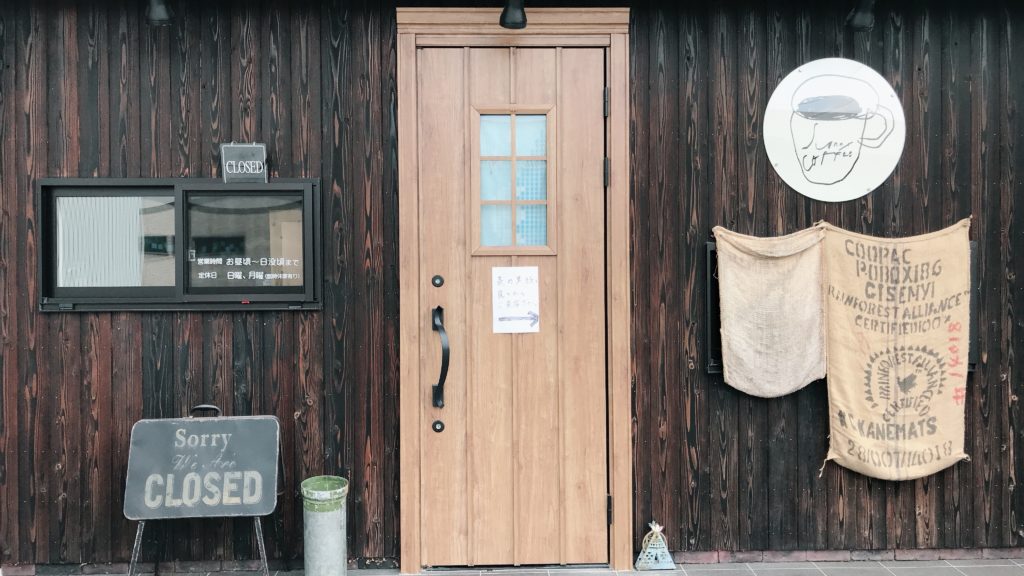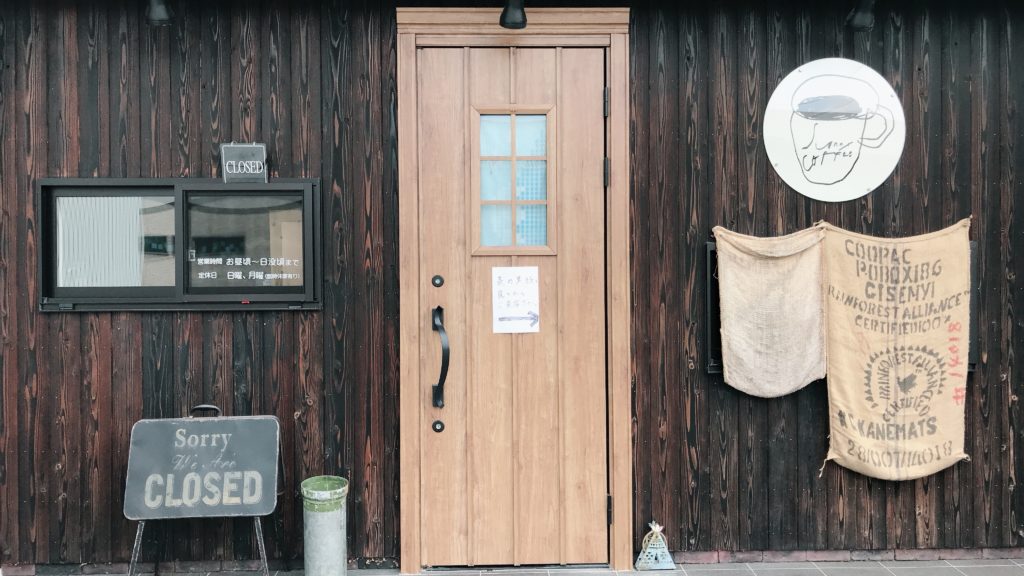 There is the place where I experienced "REAL" coffee.
I will write about "What is REAL coffee for me" on next post. Anyway… It was shocked experience for me. That coffee was not really bitter, easy to drink without milk or sugar and they had a different coffee beans which came from different countries.
The owner of this coffee shop is really enthusiasm person for coffee, he is the trigger for my coffee addiction.
The shop has around 10 seats and around 8 types coffee beans are available. Roasting machine is COFFEE DISCOVERY by Fuji Royal.
LET'S TALK OVER COFFEE IN THERE WITH ME. see ya
今日は初めてリアルなコーヒーに出会った時の事を書いていき
ます。
2013年に前職場を退職し、地元の福井に帰ってきたときに友人からコーヒーを専門に取り扱うコーヒー屋さんを紹介してもらいました。
毎週末実家でドリップコーヒーを入れてもらっていたにも関わらず、そのお店に行くまでのコーヒーのイメージは、黒くて苦い液体。ぐらいの認識だった。
そのコーヒー屋さんの名はSUNNY COFFEE。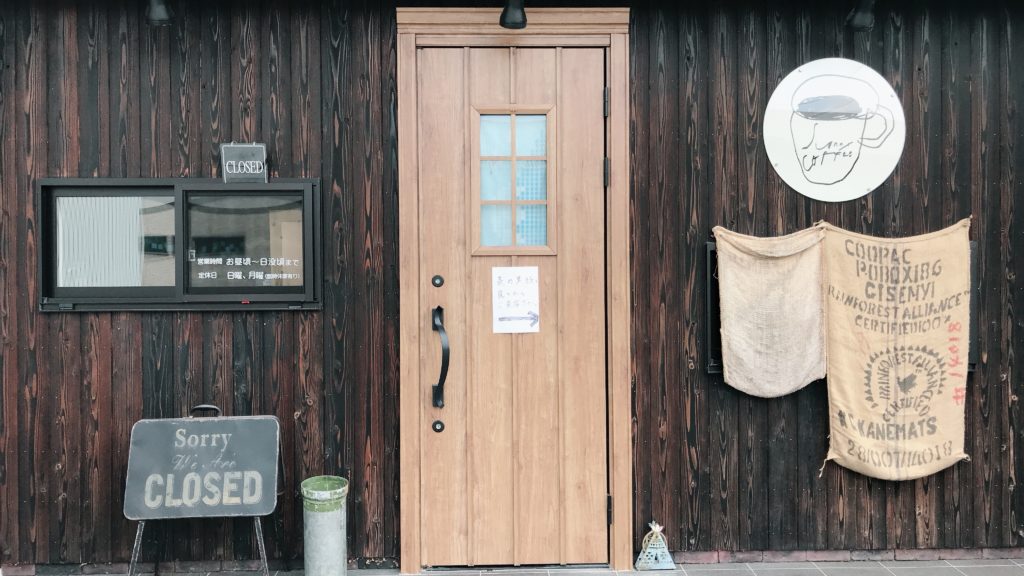 この店が私が初めて私がリアルなコーヒーに出会ったお店。
「何が私にとってリアルなコーヒーか?」は次回書くとして、とにかく自分にとって衝撃的な出会いだった。今まで苦いだけの液体だったものが、砂糖や牛乳なしに飲みやすいおいしい飲み物で、色々な国の豆があったのだ。
このお店の店主はコーヒーに対して熱く、彼が私のコーヒー好きが始まったきっかけなのは間違いない。
お店は10席程度の席数と常時8種類程度の豆を取り揃えている。焙煎機は富士ローヤルのCOFFEE DISCOVERYを使用している。
LET'S TALK OVER COFFEE IN THERE WITH ME. see ya