TIME TO HAVE A COFFEE BREAK! LET'S TALK OVER COFFEE!!
Today, I will introduce the coffee shop where I have visited on 22th June 2015.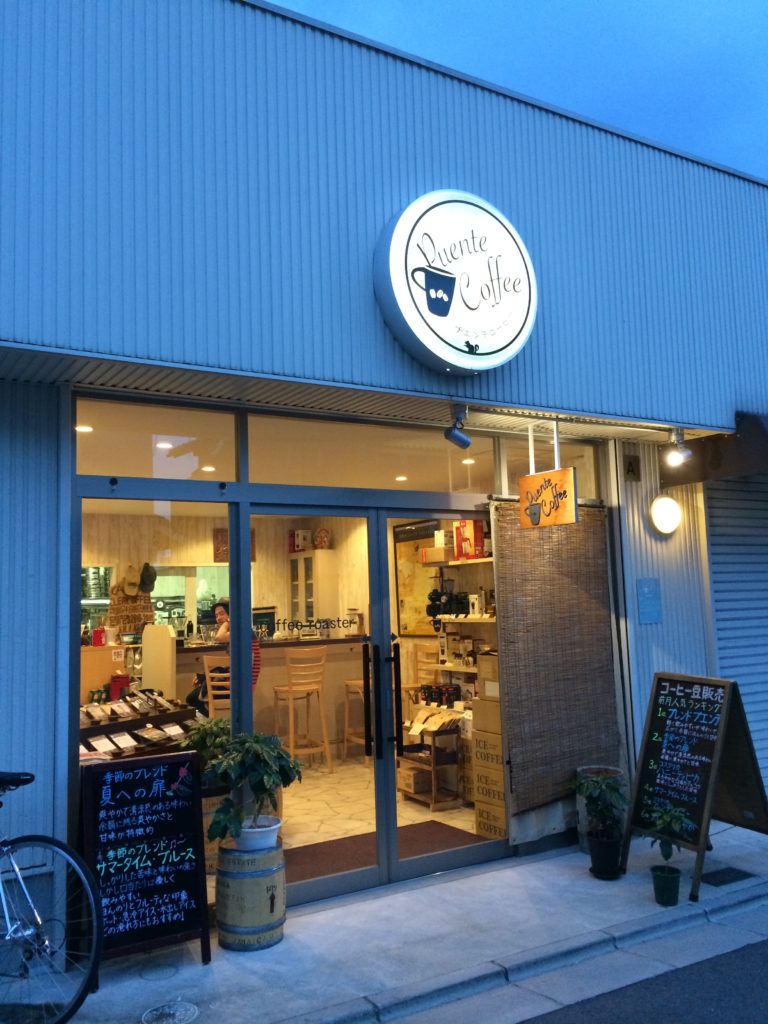 Puente coffee is located in Higashi Osaka, Osaka. They are close from Shinishikiri station on Kintetsu line. You can transfer on Morinomiya station on Osaka loop line if you want to go by train.
You can choose more than 10 types of beans and also you can choose the gift in this shop. They are focusing to sale the beans only but you can dink in shop if you want, they had 3 seats with counter.
I am not sure which type of Roasting machine they are using, but they roasting by them self for sure.
LET'S TALK OVER COFFEE IN THERE WITH ME. see ya
今日は2015年6月22日に伺ったコーヒー屋さんの紹介をします。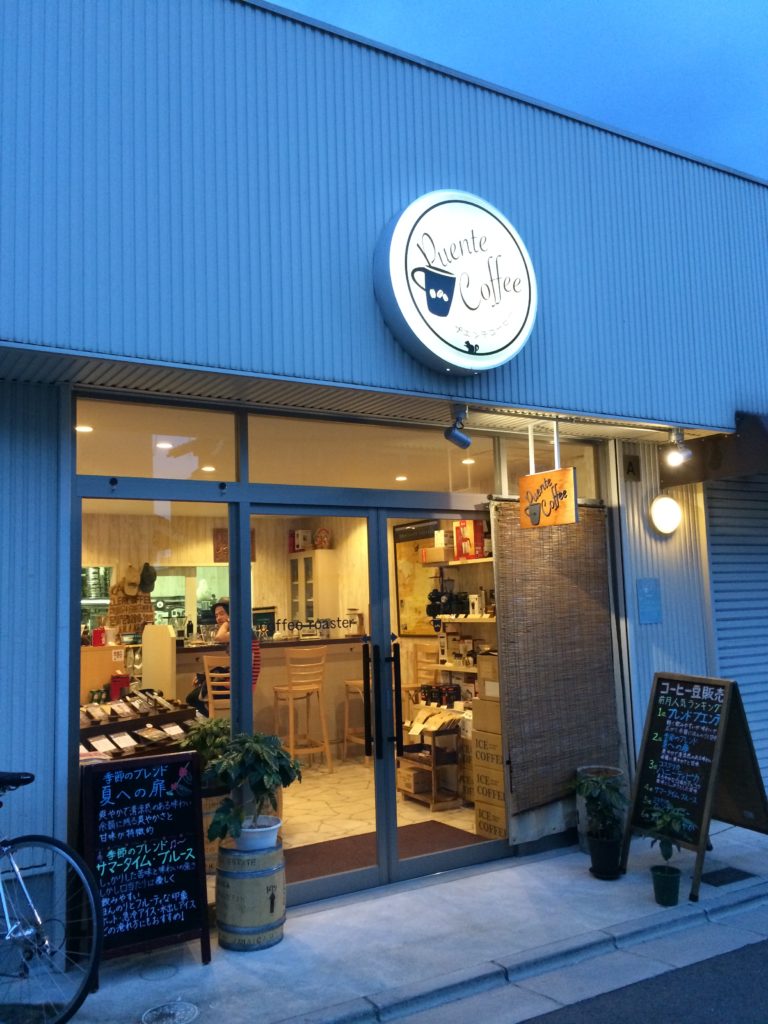 プエンテコーヒーさんは大阪の東大阪市にあります。近鉄けいはんな線の新石切駅から近いので、大阪環状線の森之宮駅で乗り換えて行くことができます。
お店には10種類以上のコーヒー豆があり、もちろんギフトなども取り揃えております。基本的には豆売りがメインとなっており、店内で飲む場合はカウンターがあり、3席ほどありました。テイクアウトドリンクもありますので、お試しください。
焙煎機は見ることができませんでしたので、何を使用されているのかわかりませんが、自家焙煎されていることは確かです。
LET'S TALK OVER COFFEE IN THERE WITH ME. see ya