TIME TO HAVE A COFFEE BREAK! LET'S TALK OVER COFFEE!!
Today, I will introduce the coffee shop where I have visited on 27th Mar 2016 first time.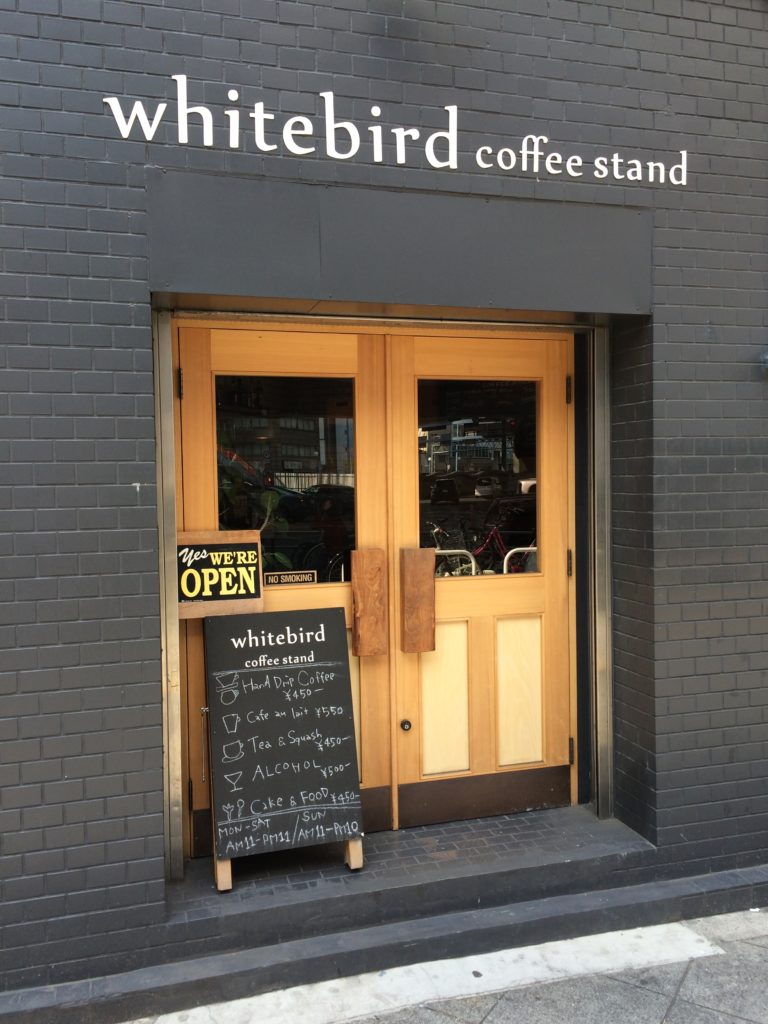 Whitebird coffee stand is located in Umeda, Osaka. You can get there by walk from Osaka station. The shop is corner of intersection so might be easy to find when you go there.
This shop is not roasting the beans by themselves, and they are using the beans from many type of roasting shops as a guest roaster. It is quite interesting system because you can drink different types of coffee if you often to go there. And it is really nice encounter to meet your favorite coffee as well. The coffee hunting is the way of en-count the new taste of coffee or different types of atmosphere which is really grate experience.
As I wrote, they are not roasting by themselves so you cannot see any type of roasting machine over there, but it is good opportunity to meet some new roasters.
I hope you can find the coffee which you love.
LET'S TALK OVER COFFEE IN THERE WITH ME. see ya
今日は2016年3月27日に初めて伺ったコーヒー屋さんの紹介をします。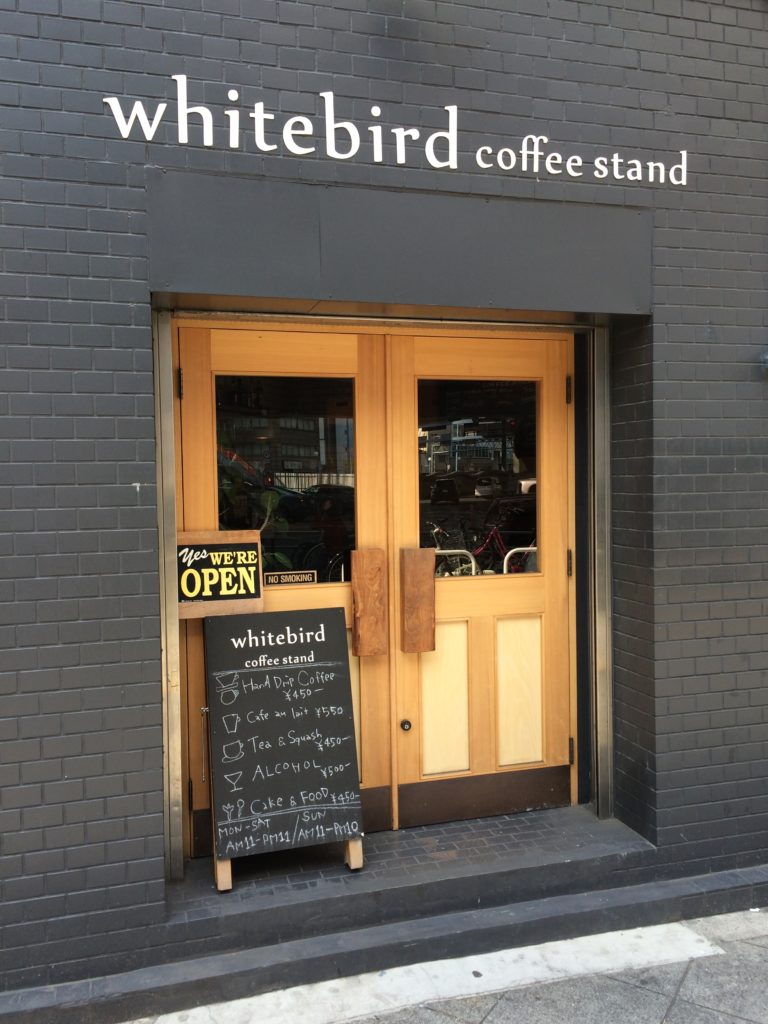 whitebird coffee standさんは大阪の梅田にあるコーヒー屋さんです。このお店は大阪駅からも近いので歩いて行くことが出来ます。
このお店は自家焙煎店ではなく、色々なロースターで焙煎された豆をゲストロースターという形で提供しているお店です。これは個人的にはとても面白いシステムだと思っています。(もちろん他のお店でされているのも見かけますが)なぜなら、このお店に良く行かれる方にとっては色々なコーヒー屋さんの豆を飲むことが出来るからです。また、それはみなさん自身が好きなコーヒーと出会う可能性を広げることが出来るからです。コーヒー屋を自分が回るのは色々なお店の雰囲気や味と出会いたいからであり、とても良い経験になるからと思っているからです。
焙煎機に関しては、上記の通り自家焙煎はされておりませんが、色々なお店で焙煎されたコーヒーが飲めると思いますので、好きな豆を探す一環で伺ってみるのはいかがでしょうか?
I hope you can find the coffee which you love.
LET'S TALK OVER COFFEE IN THERE WITH ME. see ya